The International Industrial Forum 2020 will begin its work on November 24 on the territory of the International Exhibition Center in Kiev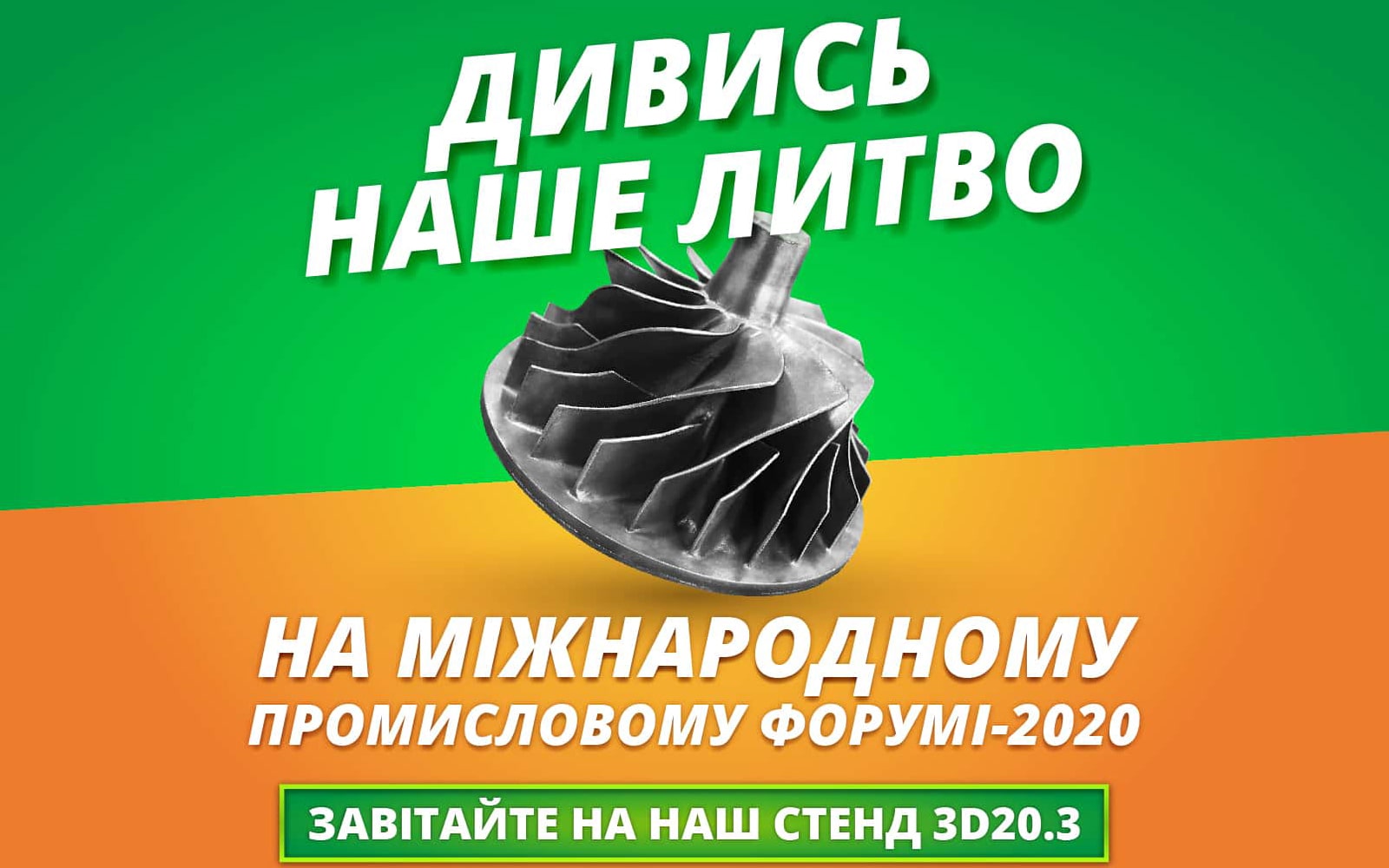 This is a specialized event for companies working in the field of metalworking, mechanical engineering, metallurgy and other areas of heavy industry.
Foundry production of cast iron, steel and non-ferrous alloys will be represented by the Melitopol enterprises Ekopromlit and Melt.
The Ekopromlit plant is a foundry enterprise specializing in the production of iron and steel castings for:
automotive industry: brake drums and discs, brackets, turbine housings, steering knuckles;
railway industry: engine housing, rail anchor, wedge, etc.
mechanical engineering and agricultural machines: electric motor housings, rotary drives, holders and yoke, brackets;
pipeline fittings: wedge gate valves, casings for manometers, ball valves and meters.
Our production works using LGM technology (Lost foam) - the manufacture of castings using expanded polystyrene. This makes it possible to ideally reproduce in cast iron and steel the shape of a part that was previously made from a gas-permeable material. The production capacity allows to produce up to 100 tons of foundry products per month, ranging in size from 0.1 to 600 kg.
In 2020, the Ekopromlit plant introduced a new technology to fulfill orders for large-scale and small-scale samples of cast iron and steel parts.
The company acquired milling equipment for the manufacture of models, various shapes for vacuum forming
We offer execution of orders according to drawings and projects of customers.
The International Industrial Forum is an excellent opportunity to get acquainted with samples of all the products of the Ekopromlit plant.
We invite you to our stand: November 24-27, International Exhibition Center, Pavilion 3, stand 3D 20.3