The turbine housing or "cast iron volute" as it is popularly called, is made of cast iron and is an important part of the turbocharger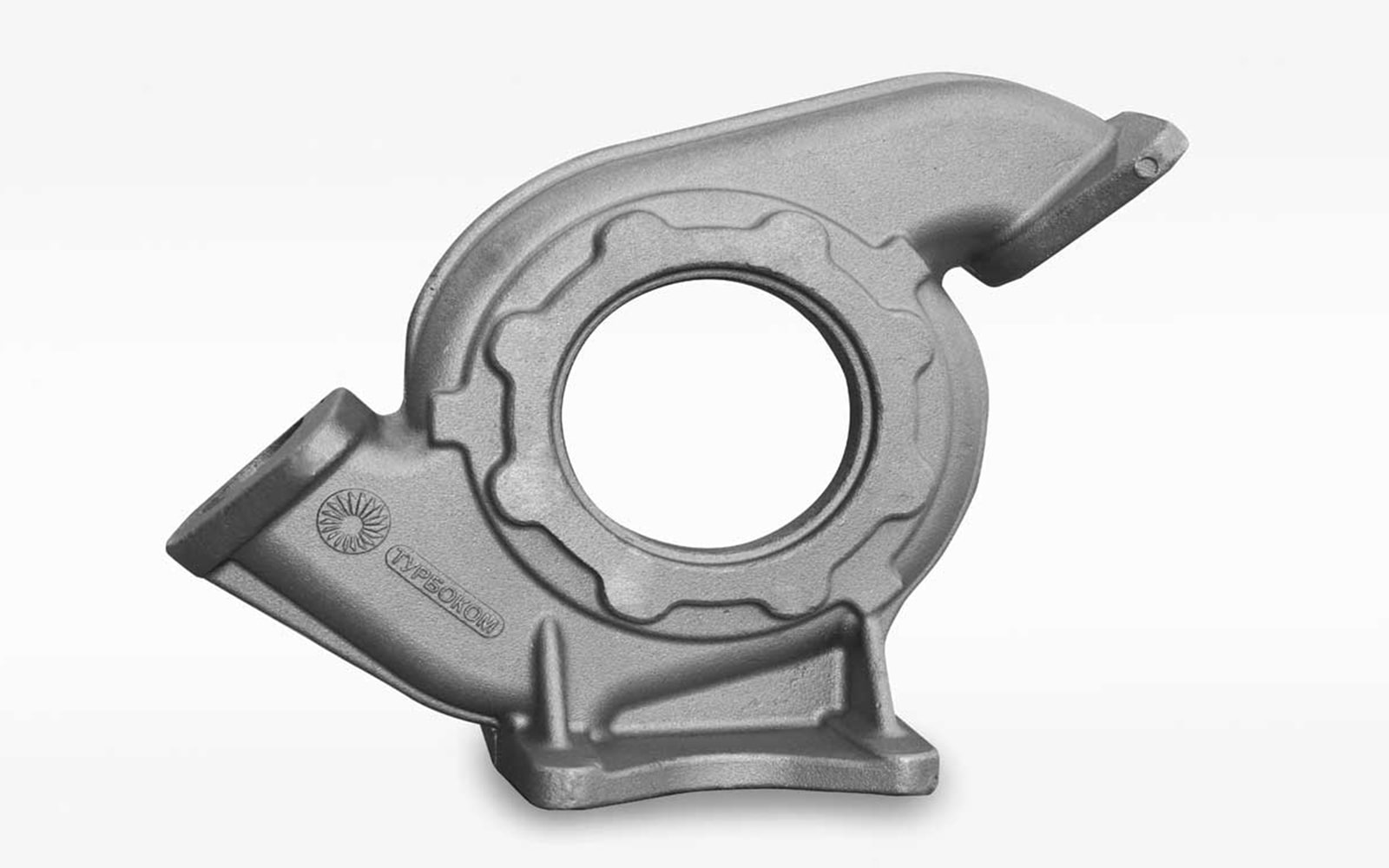 It is necessary for the exhaust gases to drive the turbocharger rotor, which in turn leads to the creation of a turbocharger.
One of the first orders for the production of castings of the Ecopromlit company was the production of turbine casings, since our enterprise is part of the Turbokom Group of Companies holding, the main enterprises of which are the largest turbocompressor manufacturers - Melitopol Turbocompressor Plant and PKF Turbokom-Invest LLC for whom it is vital to have a quality supplier of cast iron turbocharger parts.
We are also ready to place orders from third-party organizations for the manufacture of turbine casings and other castings.
Ecopromlit plant can work according to drawings and technical requirements of customers, and is also ready to help with the development of project documentation. Among the alloys from which your order can be made are such as MF, VCh. The weight of castings can be from 2 to 100 kg.
We guarantee the quality and efficiency of order fulfillment at reasonable prices.