From 24 to 28 November we participated in an exhibition of industrial enterprises in Kiev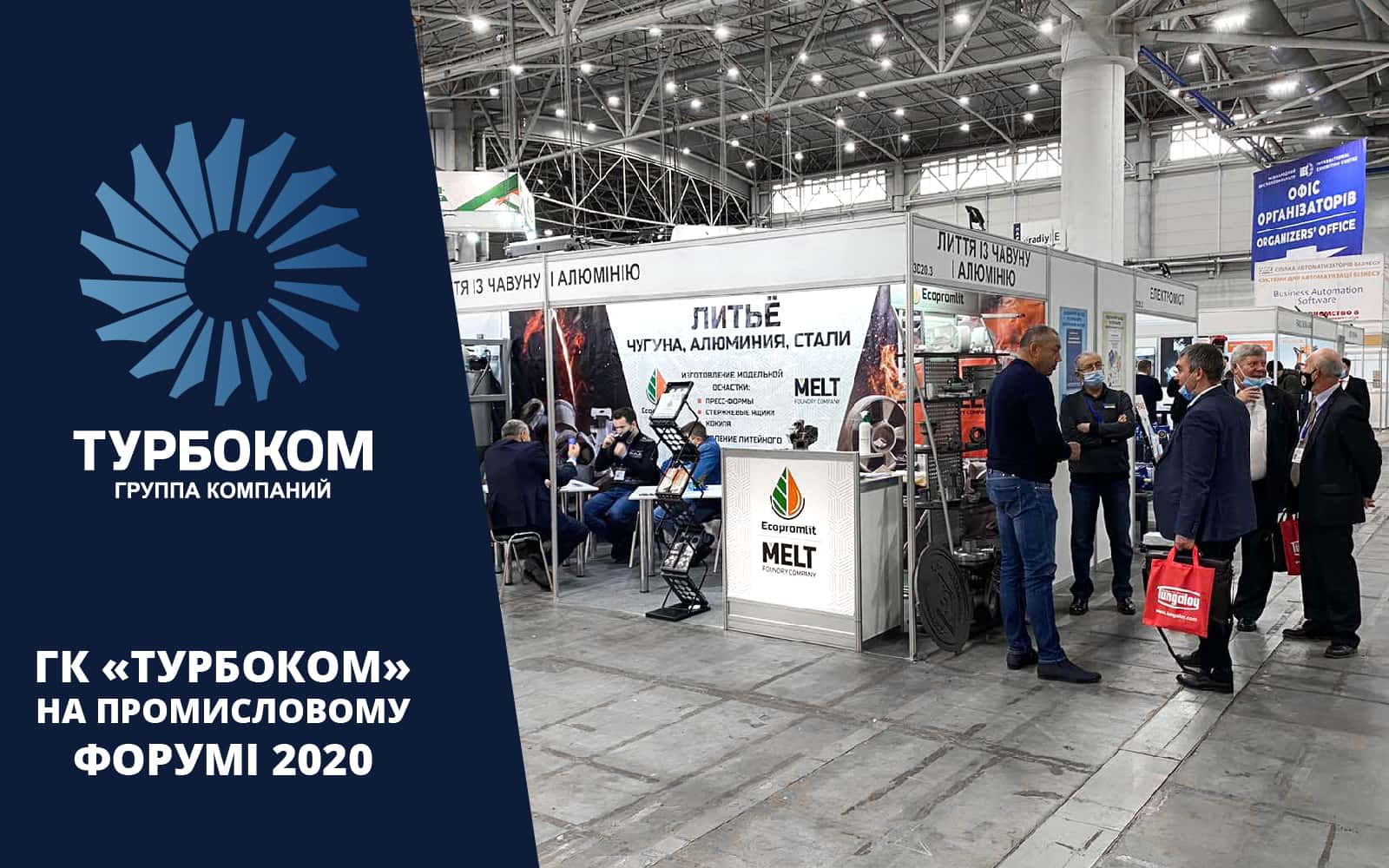 Foundries "Ekopromlit" and "Melt", "Melitopol Turbo Compressor Plant" - the heads of these enterprises of the Group of Companies "Turbokom" worked at our exposition within the framework of the "International Industrial Forum" 2020. At our stand were presented various samples of foundry from cast iron, steel and non-ferrous alloys for:
automotive industry: brake drums and discs, brackets, turbine housings, steering knuckles;
railway industry: engine housing, rail anchor wedge and others;
mechanical engineering and agricultural machines: electric motor housings, rotary drives, owners and yoke, brackets;
pipeline fittings: wedge gate valves, casings for manometers, ball valves and meters.
Turbocompressors of our own brand "Turbocom", an abrasive cleaning chamber developed by our tool making workshop
During the exhibition, the stand of the group of companies "Turbocom" was visited by partners and clients who have been working with us for more than one year, as well as a large number of people who first learned about us and our products.
Over these days, more than 30 negotiations have been held, and more than 15 orders have already been sent for processing in all areas of our activity.
The main feature of our exposition was the sewer hatch with the FC Dynamo Kiev logo, made by our foundry company Ekopromlit. A high interest in this presentation model was noticed among the visitors of our exposition, and what is more, the largest sports sites of Ukraine wrote about our product.
Thanks to everyone who visited our stand at the International Industrial Forum, the Turbocom Group of Companies is already working on all your applications.