From 9 to 11 February in Zaporozhye is a specialized agro-industrial exhibition Tehagroservice-2021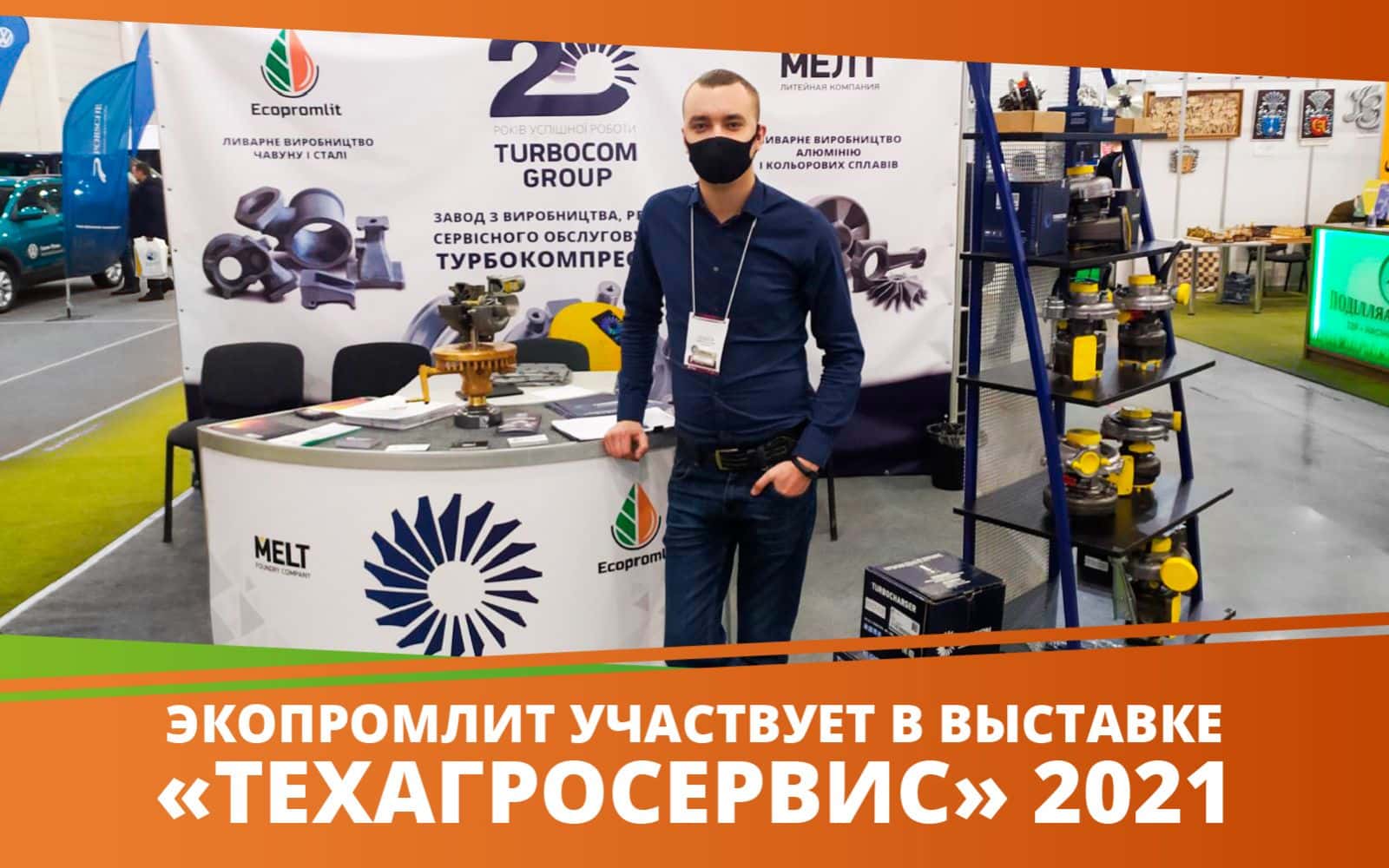 The group of companies "Turbokom" has placed its own exhibition stand, which presents turbochargers manufactured by the plant "Turbokom", as well as samples of castings from our foundries: from aluminum and non-ferrous alloys - the foundry company "Melt"; from cast iron and steel - Ecopromlit plant.
The turbocompressor's repair and service department manager, Ivan Melnichenko, and the Ecopromlit plant production manager, Felix Gurevich, are working at the Turbocom stand.
During the exhibition, we talked with a large number of owners of turbocharged agricultural machinery and vehicles, who were interested in the repair services of MTZ, YuMZ, John Deere, Case, Class, New Holland turbines, as well as turbines produced by TM "Turbokom" - the only TKR manufacturer in Ukraine.
Among the companies exhibiting at the TechAgroService exhibition, we found those who are interested in the implementation of orders related to our foundry.
Thanks to everyone who visits our stand, and we continue to participate in all events that help us to be closer to our clients, to hear them, and to understand what is important to them.