This project is the next stage in the development of GC "Turbocom". The opening of the Ecopromlit plant made it possible to close the production cycle of turbochargers under the Turbocom trademark
The main activity of the new enterprise is the foundry of iron and steel according to gasified models (LGM). Currently, up to 30% of casting is produced by this method in the world.
The LGM method allows high-quality casting of complex body parts without the use of toxic resins and materials, and is universal for ferrous and non-ferrous metals.
The production capacity at the first stage allows us to produce 40 tons of suitable castings per month. The potential of the Ecopromlit plant is 150-200 tons per month. The environmental friendliness of the casting method is one of the positive factors in entering European markets.
Negotiations are already underway with potential customers from Germany, Poland and Ukraine.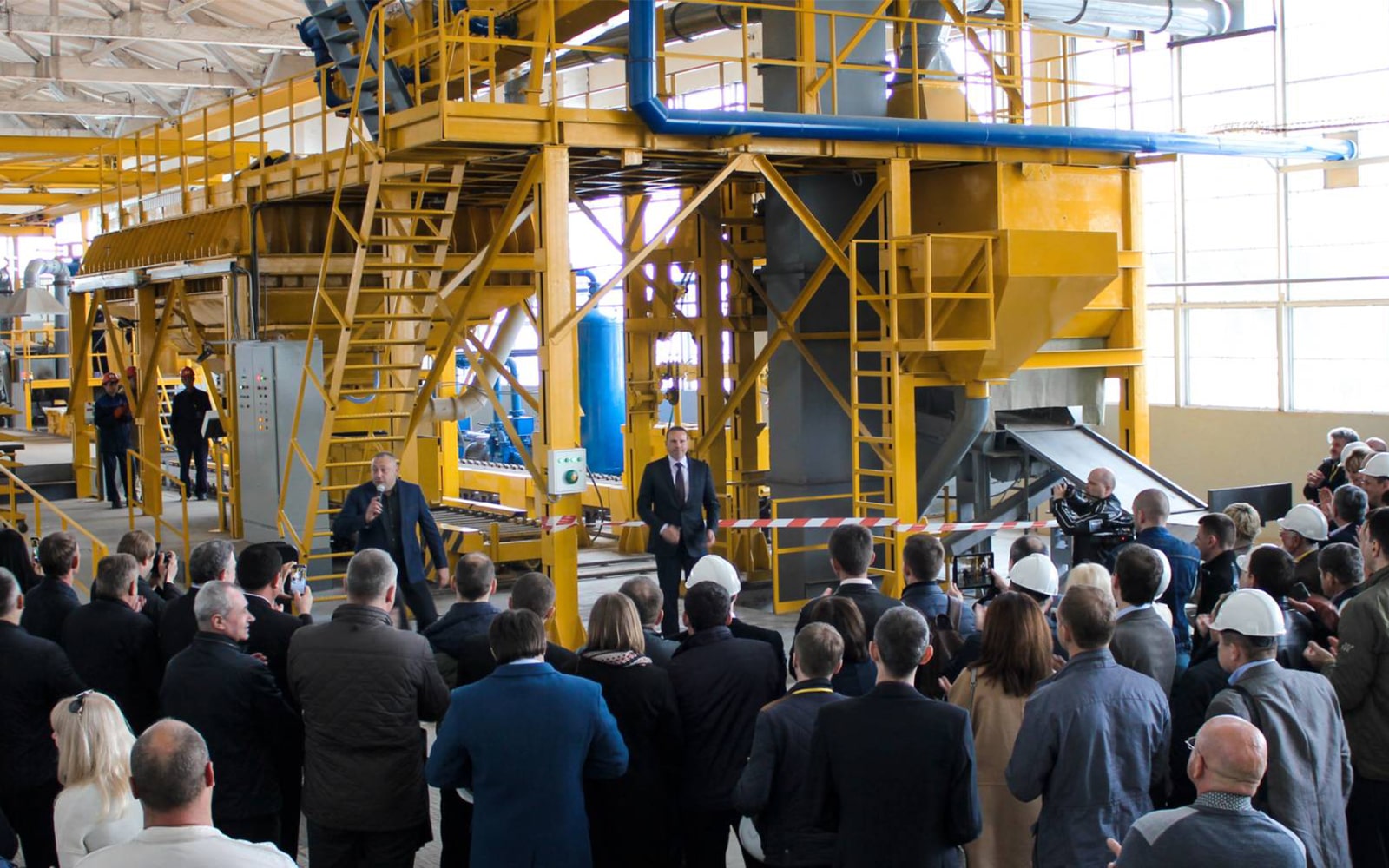 The new enterprise was opened at the expense of the reinvestment of own funds of GC "Turbocom". 50 new jobs were created thanks to the opening of the plant. In addition to providing for the own needs of the Turbokom Group of Companies, the Ecopromlit plant accepts orders for the manufacture of castings for third-party organizations.
The opening ceremony was attended by over 300 people from 10 countries. Among the guests are the partners of GC "Turbocom", the management of the best enterprises in Melitopol, representatives of local and state authorities.
The opening ceremony started with the joint pressing of the launch button by the General Director of the Group of Companies "Turbocom" - Vladimir Ovcharenko and the Melitopol mayor - Sergei Minko. All guests of the opening received commemorative coins in honor of the event.
The group of companies "Turbokom" is confident in the bright future of the "Ecopromlit" plant, which will benefit the state.