The first international exhibition as an exhibitor for Ecopromlit Plant
Foundries "Zavod Ecopromlit" and LC "Melt", as representatives of the Group of Companies "Turbokom", took part in the joint international exhibition "Z" "Intec" 2019, which was held on February 5 - 8, 2019 in Leipzig (Germany).
The international specialized exhibition "Intec" for many years has been one of the leading European exhibitions of metal-cutting machine tools and tooling, industrial equipment and automation equipment for metalworking. Exhibitors include German and international market leaders as well as innovative firms with turnkey solutions for industrial practice.
"Z" is one of the leading European service exhibitions both for mechanical engineering and machine tool building, as well as for the automotive industry, electrical engineering and electronics, plastics processing, medical technology, etc.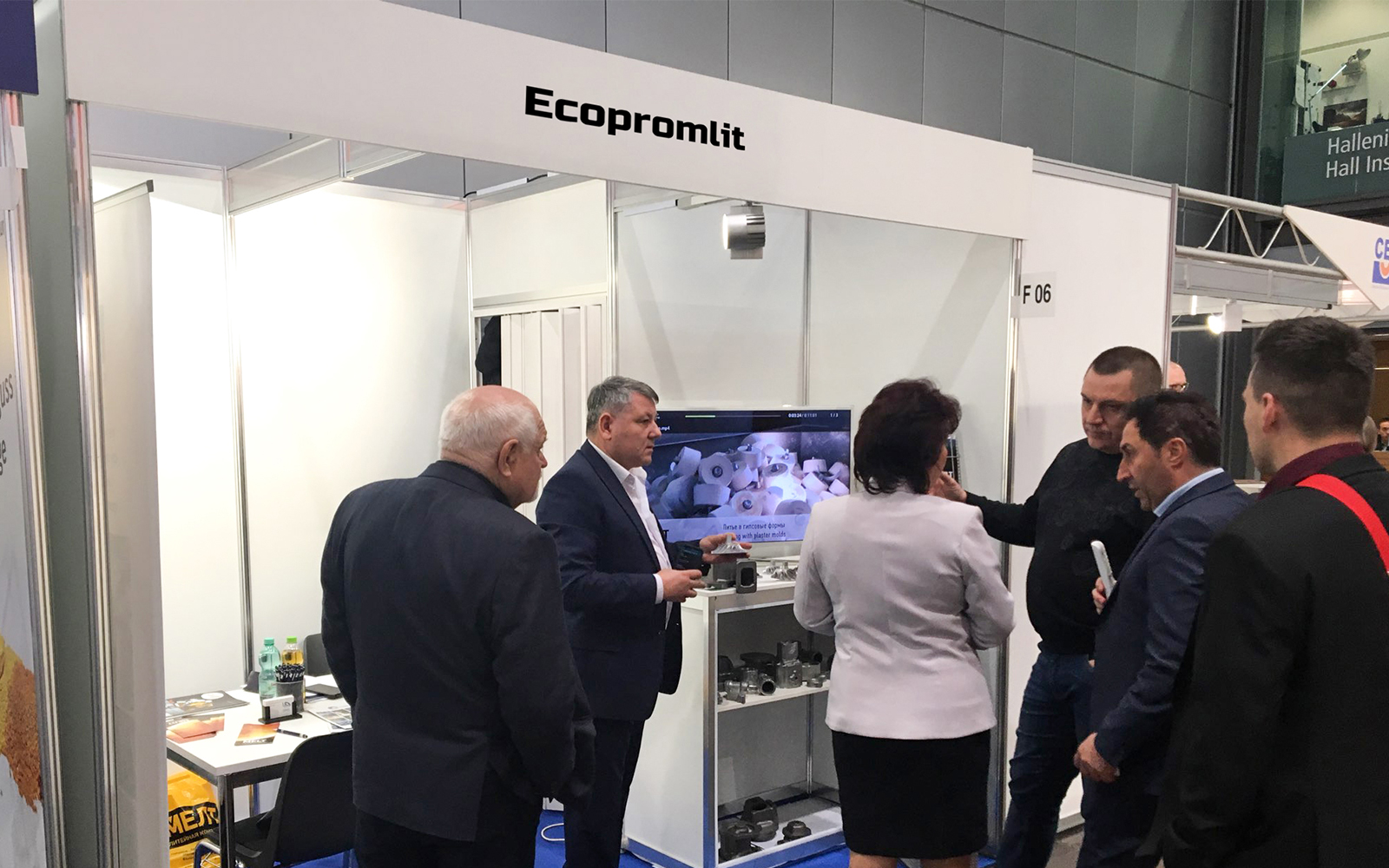 The joint holding of these exhibitions, focused on one industry, allows comprehensive coverage of production processes, new equipment, technologies, tools, new solutions in mechanical engineering and metallurgy.
Ecopromlit Plant and Melt LC represented by Vitaly Plakun, Technical Director of Turbokom Group of Companies, and heads of foundries - Evgeny Vorobyov (Ecopromlit Plant), Igor Gredzhev (Melt LC) presented their products - cast iron castings, steel, non-ferrous alloys. And Konstantin Moroz, General Designer of Turbokom Group of Companies, shared with the visitors of the exhibitions information about our developments and technologies in the field of metallurgy and mechanical engineering.
Summing up, we note the significant benefits from visiting the exhibition "Z" "Intec" 2019, we express our gratitude to everyone who visited our stand, and we guarantee that we will meet and exceed the expectations of everyone who cooperates with us.